About Our Parish
Welcome to Saint John The Baptist Orthodox Church. We are a parish of the Orthodox Christian Faith which was established on the day of Holy Pentecost in the Year 33 AD. Our parish community is a member of the American Carpatho-Russian Orthodox Diocese of the U.S.A. whose presiding bishop is His Grace, Bishop Gregory of Nyssa. The American Carpatho-Russian Orthodox Diocese is an autonomous diocese under the spiritual protection of the Ecumenical Patriarchate of Constantinople of which His All-Holiness, Ecumenical Patriarch Bartholomew I is the Primate.
While the founding members of our parish community emigrated from the Carpatho-Rusyn region of present day Slovakia and Western Ukraine, our present ethnic composition is mixed. Although a large percentage of the parish is of Carpatho-Rusyn descent, there are also people of Italian, German, English, Irish, Ukrainian and other ethnic backgrounds. Our parish community has been in existence for over one hundred years, having been instrumental in the erection of two beautiful church edifices in the City of Bridgeport, which are still in existence today. Our community has been worshipping in its present location in Stratford for over fifty years.
Our parish community holds firmly to the traditions and beliefs of our Holy Orthodox Christian Faith as passed down to us from our forefathers. We are a small, but growing , active family-oriented parish with a approximately 100 parishioners. Building on the strong foundation of faith instilled in us by our ancestors, we are committed to sharing the Holy Orthodox Christian Faith we love so dearly, with all who seek it. We welcome you to our parish web site and hope you enjoy your on-line visit. We cordially invite you to personally visit our parish when you are in the Stratford, Connecticut area.

Parish Life
Spiritual Life:

Sunday and Feast day Divine Liturgy: 9:00 am
Great Vespers: Saturdays 5:00 p.m., Eve of Great Feasts 7:00 p.m.
Weekday Services: As indicated on monthly calendar
Prayer Services For Various Intentions: Anytime upon request
Pastoral Counseling/Spiritual direction: (individual/family) Anytime upon request
Ministry to the Sick, Elderly and Shut-ins
Religious Education:

Weekly Children's Church School - Sept to May: Sundays following Divine Liturgy
Monthly Adult Education Seminars
Weekly Bible Study - Sept to June Wednesdays 11:00 am.
Special Educational Seminars: during the four fasting seasons of the Church
Youth Ministry:

Youth Activities
Service Projects
Retreats
Fellowship - Social Activities:

Weekly Fellowship Hour Following Sunday Divine Liturgy
Seasonal Social Activities
Family Picnics, Dinners
Prayer Corner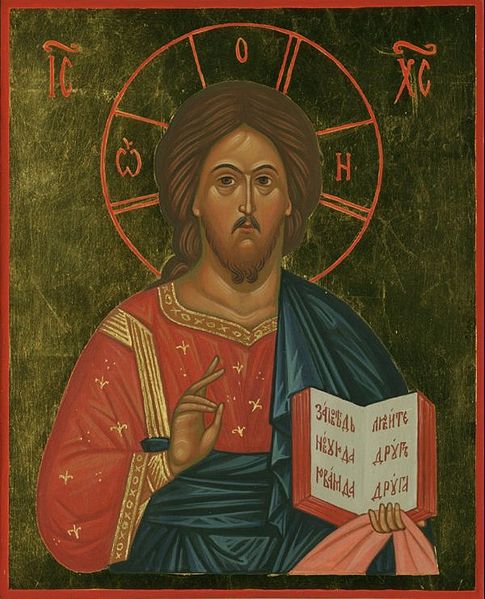 Saints Feasts and Readings
For
Listen To The Lives Of The Saints Commemorated Today
Visit the Prayer Corner for more daily readings, hymns, a monthly calendar of saints and feasts, and more.
---